Welcome to Eugene Timbers Fútbol Club
Eugene Timbers Fútbol Club (formerly Eugene Metro Futbol Club) is a top-quality soccer program for competitive youth players in the Eugene-Springfield area. All training is provided by professional USSF-certified coaches.
We offer programs for kids of all ages. Our youth and high-school teams play in the Oregon Youth Soccer League against the best teams in the state, and sometimes travel further to play in showcase tournaments and regional championships. We also offer introductory programs for younger kids, starting at four years old for Little Timbers.
---
All ETFC Training Sessions for Thursday February 22, 2018 are canceled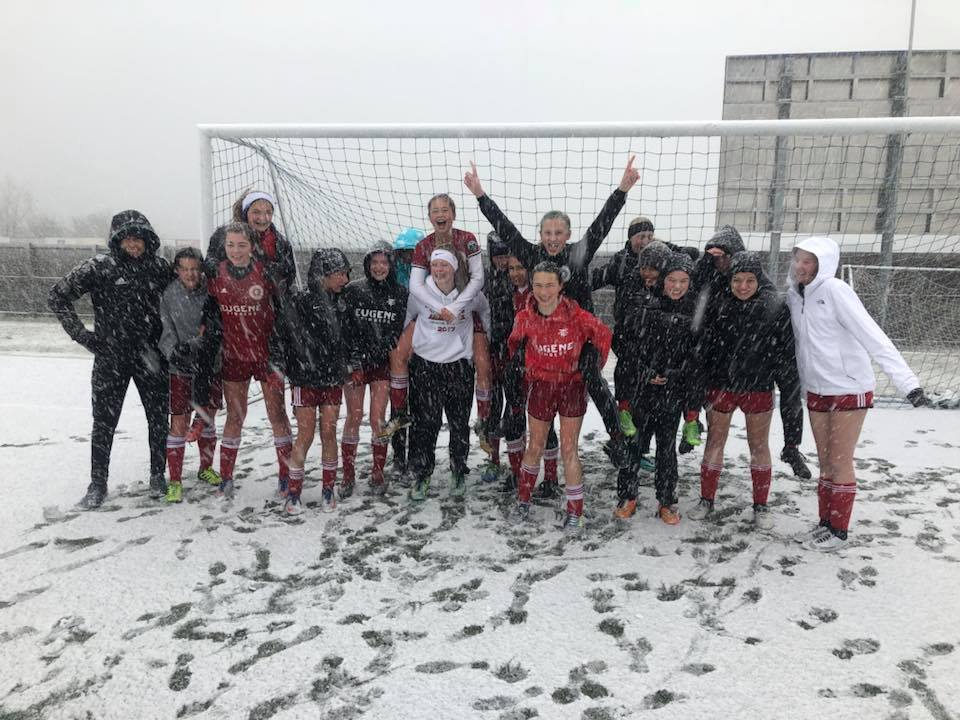 All training sessions for Thursday February 22, 2018 at all locations are canceled. LCC has closed campus today and the temperature drop announced for tonight will make it too dangerous to get our players safely to and from their training sessions tonight. Please stay warm and safe today.
ETFC Little Timbers Spring Skills Academy and League 2018 is open for Registration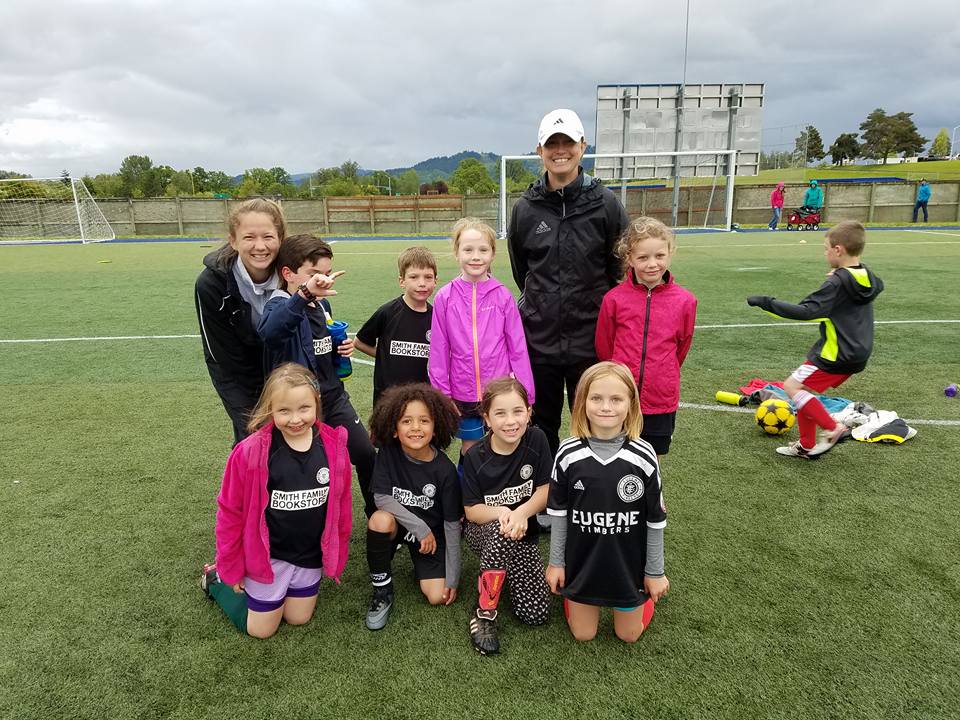 ETFC is offering its popular Little Timbers Spring Skills Academy and League.
Our Spring Little Timbers program offers 6 weeks of twice/week training for a total of 12 training session. All training sessions are conducted by ETFC staff coaches. Sessions are 60 minutes in length. In addition, ETFC will form teams within the program to compete in a 5-week-long, ETFC organized league.
You can find out all the details here.
The program runs on Mondays-Wednesdays at LCC and on Tue-Thursdays at Monroe MS. All training sessions are from 5 to 6pm. Games will start on Friday April 13 at LCC and kick offs are at either 5pm or 6pm.
ETFC Center of Excellence is closed now for U11-14 age players. Only U15-19 is open for Registration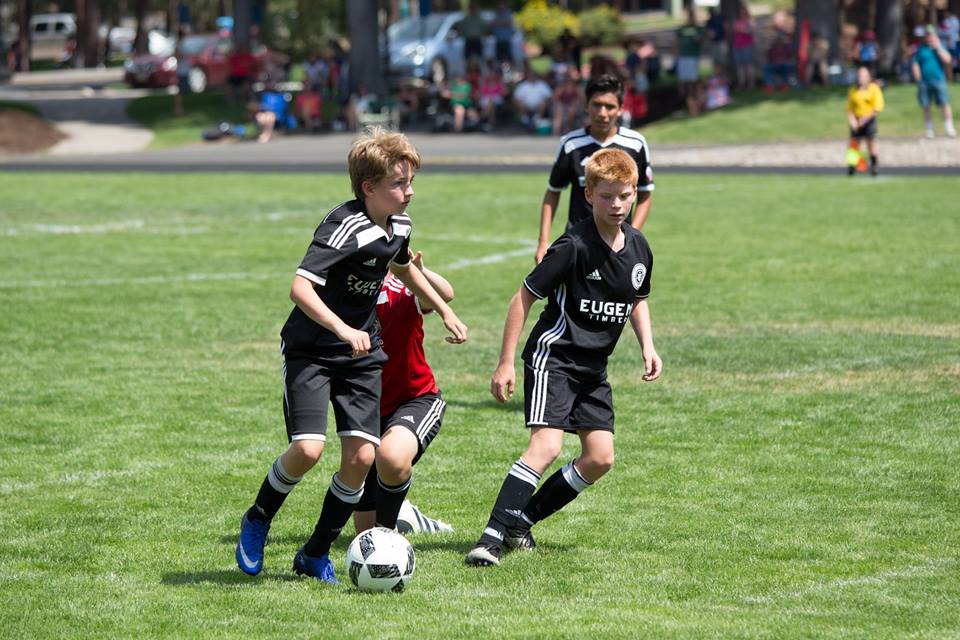 ETFC is offering a new program called Center of Excellence to its players. This program offers committed, focused, hard working ETFC players an opportunity to work on individual technical development and the various phases of the game. The focus of the ETFC Center for Excellence will be on individual technical development. It will allow players to work with different coaches, and players from different age groups exposing them to different voices and new friends. Each seasonal phase will add a different focus such as Finishing, Defending, Combination Play, Dribbling and Attacking moves. Each seasonal phase (Spring, Summer, Fall, and Winter) will have 6 sessions on Friday evenings or Saturday mornings in order to avoid conflicts with ETFC teams. The sessions will be 90 minutes long. See more details here.
Register early because space is limited.  You can register online here.
ETFC 2018 Spring Break Camp is open for Registration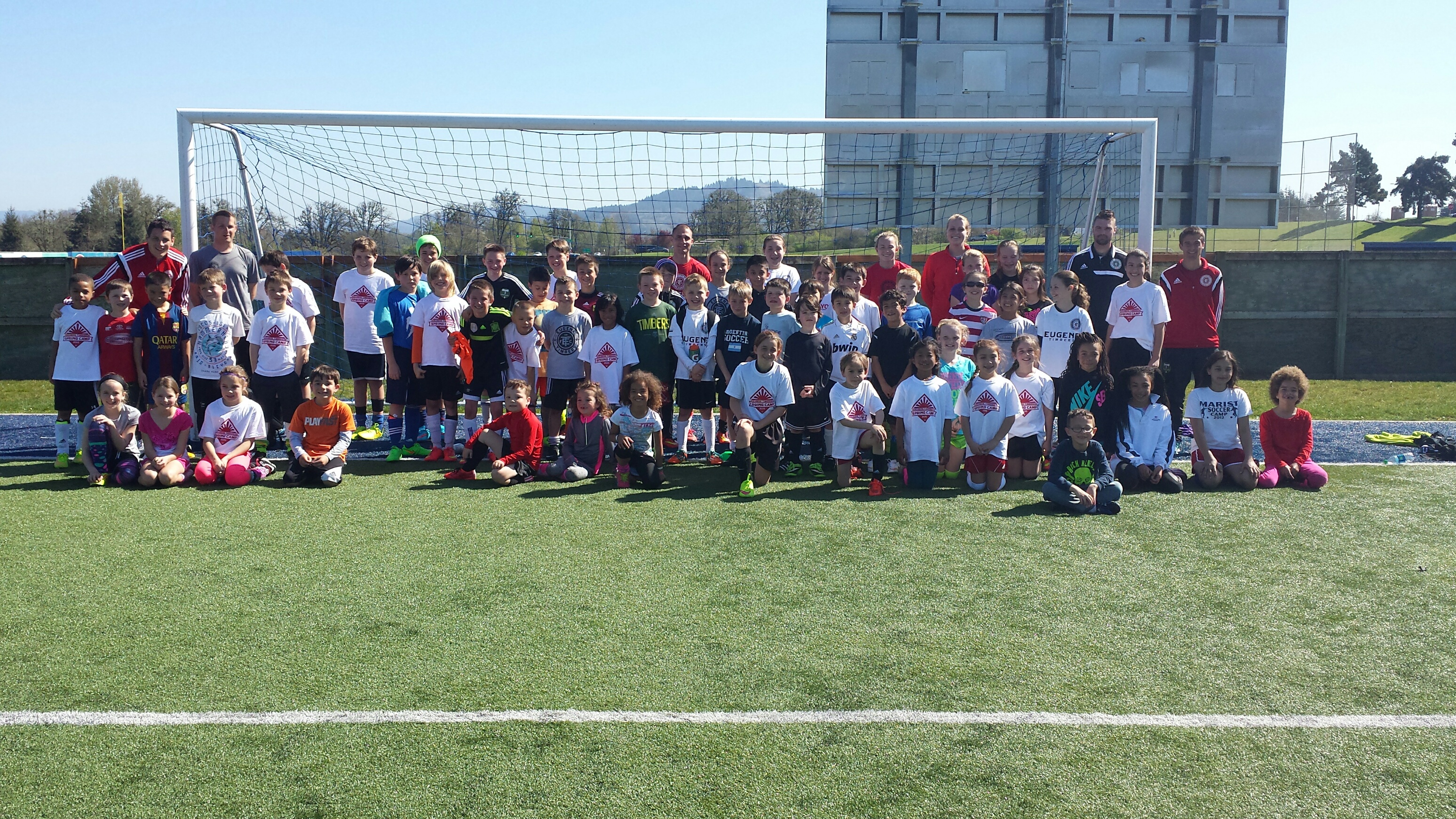 During spring break 2018, ETFC offers its popular spring break camp. The camp will run from 10am to 1pm at Lane Community College for all soccer players age 7 to 17. We will work on technical development, receiving and passing, finishing, and all sessions will have exciting small sided games. ETFC coaches will work with the players.  See more details here.
Register early to take advantage of the super early bird and early bird pricing.   You can register online here.
ETFC lost one of its founding members – Guy Arbogast (1956-2018) Memorial Celebration is Saturday January 13 at 11am at Newman Center.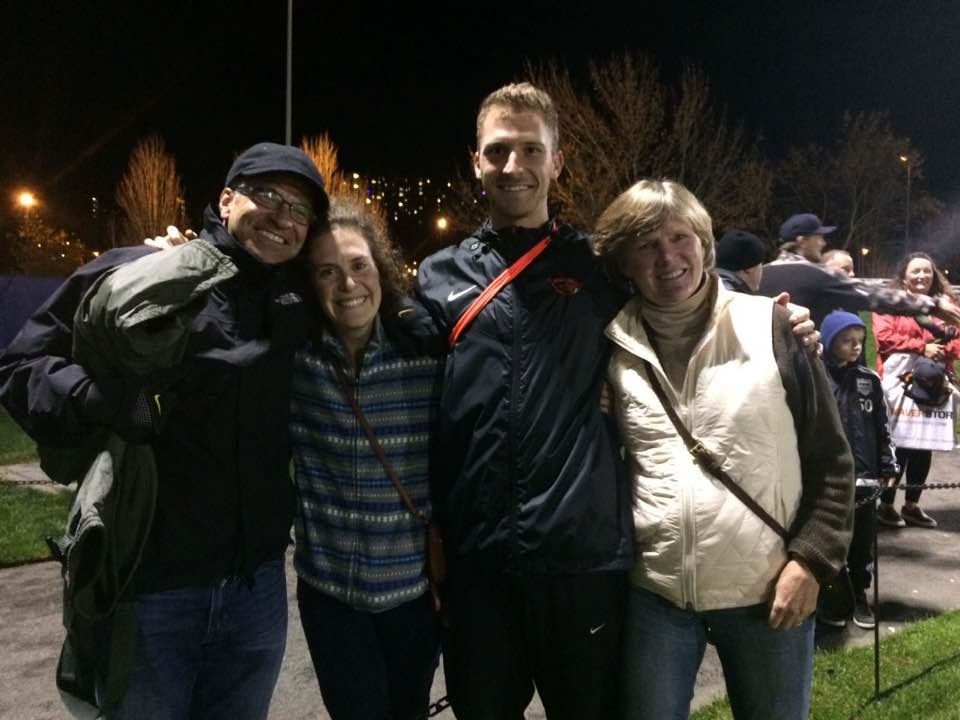 We are heartbroken as the world lost yesterday a good friend, a founder of Eugene Metro FC, and one of the kindest and positive people I know. Guy Arbogast was instrumental in forming this club. Guy's energy, positive outlook and his magic to bring people together was source of inspiration for many of us. His wife Lee was our registrar and worked behind the scenes. His son Matt played in the club and I shared many rides with Guy to the soccer fields in Oregon. Our thoughts are with Lee, Matt and Kate in these trying times.
I never forget our trip to Germany during the World Cup and our adventure at Fan camp, Maultaschen with my family, and the 3v3 tournament will never be the same without Guy's visit.
Rest in peace, Guy. The Eugene soccer community and many around the world lost a good friend.
The Memorial Celebration for Guy is on Saturday January 13 at 11am at the St. Thomas More Newman Center at     1850 Emerald St, Eugene, OR 97403. There will be a gathering afterwards at Oakshire. 
ETFC TOP Soccer Program 2018 is open for Registration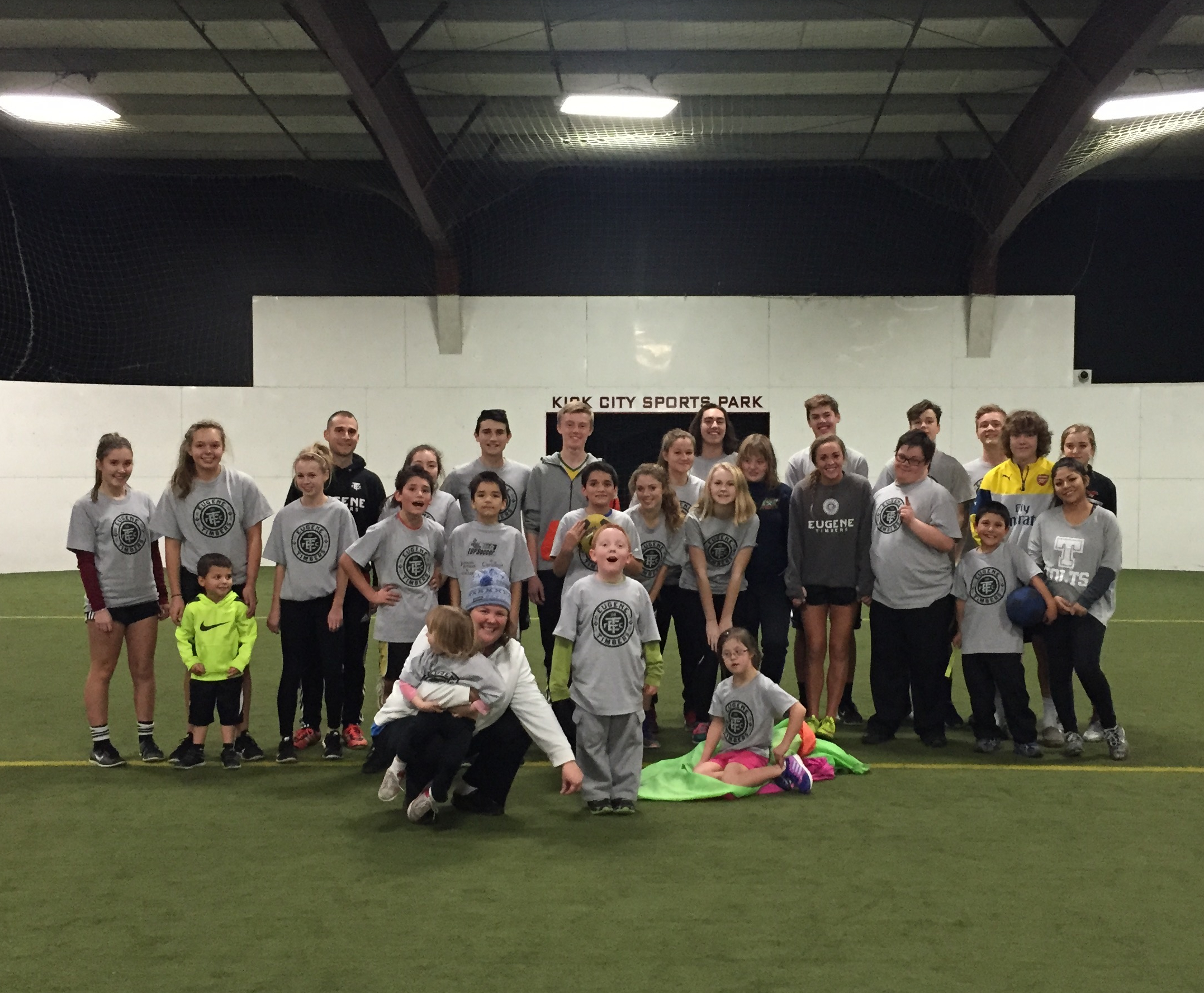 ETFC will run its popular TOP Soccer Winter Indoor session at Kick City on Mondays from 5-6pm starting this year in early February 2018.  The sessions will be one hour long from 5:00pm-6:00pm. Please make sure to register online for this Winter TOP soccer session with Sebastian Trickett. You can find more details here.
We will have many of our older HS age players as soccer buddies and we all looking forward to another great TOP Soccer season. This program is free of charge. We thank Kick City Sports Park for donating the field space.