Welcome to Eugene Timbers Fútbol Club
Eugene Timbers Fútbol Club (formerly Eugene Metro Futbol Club) is a top-quality soccer program for competitive youth players in the Eugene-Springfield area. All training is provided by professional USSF-certified coaches.
We offer programs for kids of all ages. Our youth and high-school teams play in the Oregon Youth Soccer League against the best teams in the state, and sometimes travel further to play in showcase tournaments and regional championships. We also offer introductory programs for younger kids, starting at four years old for Little Timbers.
---
ETFC U11-14 Youth Premier Tryouts May 19-21 at LCC open for Registration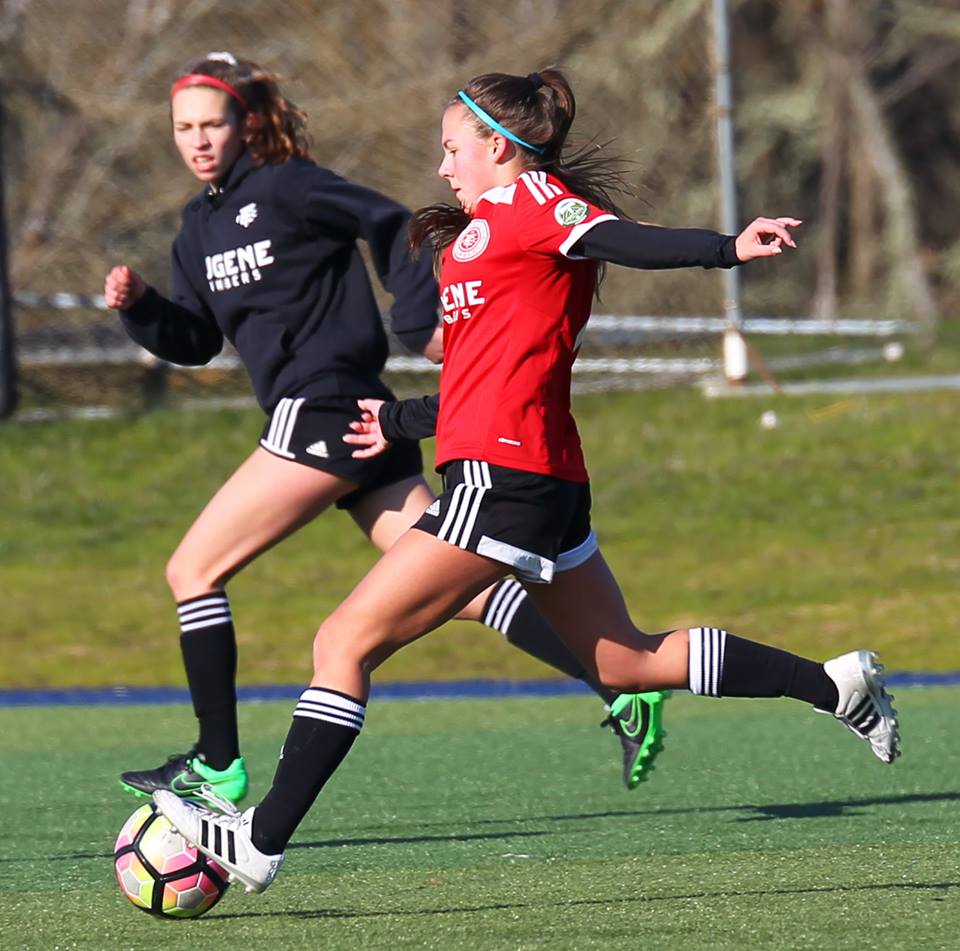 The 2017-18 Youth Premier Season U11-14 is just around the corner. Our tryouts will be on May 19-21, 2017. Each age group for boys and girls is organized in birth years and will have two tryout sessions. All returning and new players have to go through the tryout process. Our tryouts are free of charge and we encourage all aspiring soccer players born in 2007, 2006, 2005, and 2004 to register online for our tryouts.
Please find out more about the tryouts, fees, FAQ, times, and coaching assignments here. All returning and new players have to register online for the tryouts. Please register here.
ETFC U10 Development Academy Tryouts May 20+23 at LCC open for Registration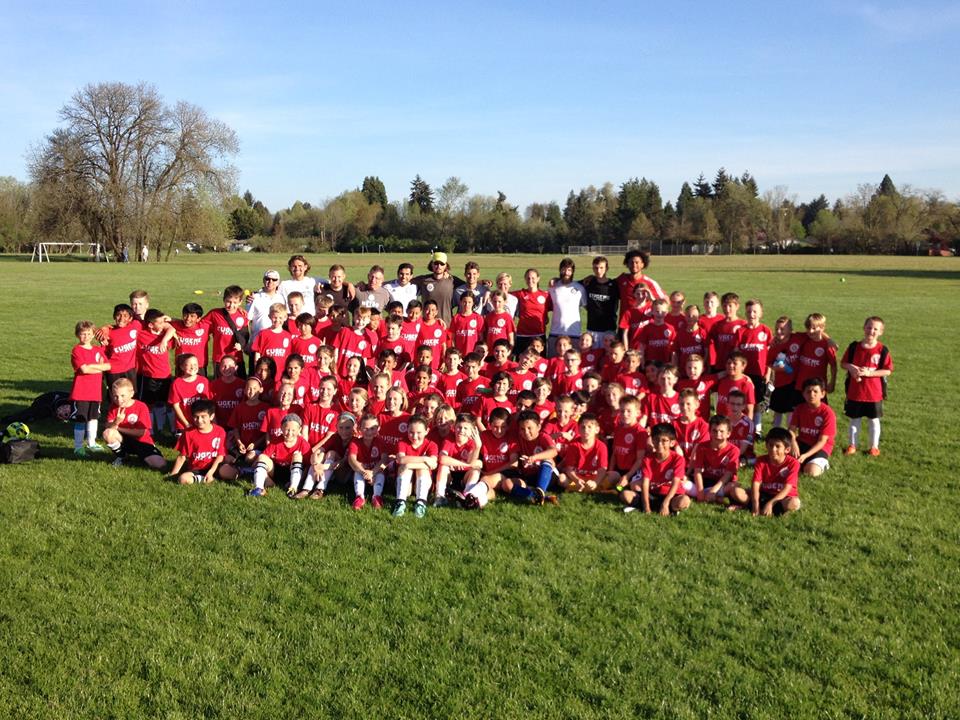 The 2017-18 U10 Development Academy Season is just around the corner. Our tryouts will be on May 20 and May 23, 2017. We invite all boys and girls soccer players born in 2008 and 2009 to those two tryouts sessions. All returning and new players have to go through the tryout process. Both our Directors for Boys and Girls will be there along with the coaching staff for next season. If you want to learn more about the Development Academy please click here. If you want to register online for the tryouts please click here.
ETFC Little Timbers Summer Camp 1 and 2 open for Registration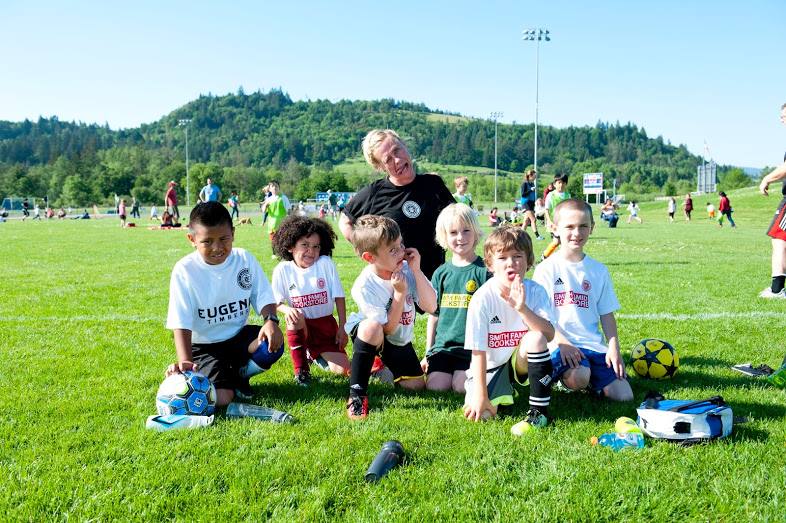 Our Little Timbers program offers 2 Summer camps in June and July. The first camp runs for 4 days (M-T-W-Th) in the evenings from 5 to 7pm June 26-29, 2017. The 2nd camp runs for 3 days (M-T-W) in the mornings from 10am to 1pm July 25-27, 2017. The Little Timbers coaching staff is excited to offer these two great camps for all kids age 4 to 10. All training sessions are conducted by ETFC staff coaches. Each camp is $70.
The Little Timbers Summer Camps are open to all soccer players from age 4-10 who want to learn more about how to improve their technical skills. At training sessions, ETFC coaches will set up small group environments in which individuals can work on specific foot skills that will teach a young soccer play how to touch and move the ball with all surfaces of his/her feet.
If you want more information about our Little Timbers Program please click here.
If you want to register please click here.
Celebration of Life for Coach Roach is Friday April 7 at 1pm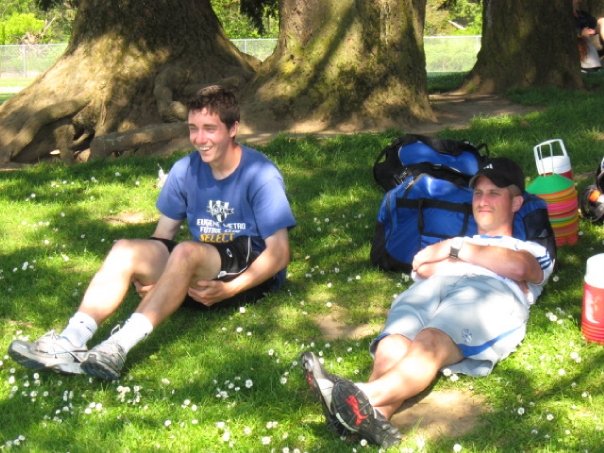 It is with a heavy heart and sadness to share with you that Brian Roach, one of our long standing coaches in the club, has passed away late last week. He has battled with cancer for the last three and a half  years. After a short time away from the sidelines after his diagnosis, Brian returned to coaching last summer and he was full of enthusiasm and passion. Brian worked with our U14 girls team Lyon Red this fall and then took on the head coaching job with Sol Red. His dedication and commitment was unprecedented and his passion for the game and the players he coached had no end. We have lost a great colleague, person, friend, coach, and someone who loved the game of soccer. He worked for our club and with our players since the beginning days of Eugene Metro FC over 10 years ago. Even in his absence he never lost touch with the club and its players.
Our thoughts and prayers are with his family and friends. He was such a strong presence that he will leave a big void in his absence. We will miss him dearly and I know his players and families will never forget him. ETFC has established two Brian Roach scholarships to honor Brian's work for the club. His family asked to donate to his scholarship in lieu of flowers. See more about the Brian Roach scholarship here.
A Celebration of Life will be held on Friday April 7, 2017 from 1-3:45pm at Kick City in Springfield.
Rest in peace Brian.
---
Fantastic Opportunity for ETFC players and Families at LCC
Lane Community College offers a special rate for all our players and families. Please join LCC for their Grand Opening in their state of the art gymn. Drop your kids off at practice and get a workout in. LCC has a wonderful and experienced staff with some of the best equipment at hand.
ETFC parent membership is $89 for 3 months
ETFC player/coach membership is $69 for 3 months
Please visit the Lane Community College Fitness Connections website for more details. Call 541-463-3987
---