ETFC Women's WPSL Team
ETFC Azul will play 10 games in the Northwest Conference of the Women's Premier Soccer League in the 2016 season against women's premier teams from Portland Spartans, Issaquah FC, OSA FC, Westside Timbers, THUSC, NSGSC (British Columbia), and Sounders Women. The Northwest Conference champion plays in a western regional round in northern California on July 22-24, 2016 with the winner representing the west coast for the national title. Market of Choice is the teams Title Sponsor until 2016.
Team contacts
Jurgen Ruckaberle, head coach
Bryn Dennehy, assistant coach
Goalkeeper coach
Brooke Steinberg, Azul Coordinator Intern
Evon Smith, ETFC Azul coordinator
Tryouts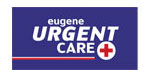 Each player will have to pay a $25 tryout fee. If a player is rostered the fee for the season will be $75 per player. ETFC will pay for field cost, player card, travel cost, league fees, uniforms, practice jerseys, and equipment.
Training and Game Schedule
WPSL
Do you want to know more about the WPSL. Click here for the 2014 Brochure
Rostered players
Jennifer Aguirre
Maryn Beutler
Emily Boettcher
Taylor Boyer
Emma Eddy
Candace Edwards
Kristin Fulbright
Anna Goodrie
Nora Goodrie
Claire Ibarra
Haley Jaros
Maria Fernanda Lozano
Toni Malone
Jaida Nyby
Shea O'Connor
Maddie Prehoda
Mecca Ray-Rouse
Ashlee Schulz
Sara Small
Brooke Steinberg
Semilla Stripp
Melyssa Weber
Jessi Witherington
ETFC Azul rosters 25-30 players each season to ensure competition and provide training opportunities for women players during the early summer.
For more information about the ETFC Azul, contact Jurgen Ruckaberle at doc@eugenetimbers.org